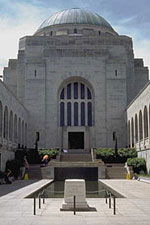 Visit Australia!
Home to the Summer 2000 Olympics, Australia offers a wide variety of climates and sights to enjoy. From the Great Barrier Reef in North Queensland to the bountiful recreational activities of the Central Coast and the rich culture and history of Western Australia, Australia is home to some of the world's favorite adventure frontiers.
Australia is heavily populated with apartments accommodation. Serviced and holiday apartments are popular in all the capital cities, Sydney, Melbourne, Perth, Brisbane, Adelaide, Hobart, Canberra and Darwin, and most of the major tourist destinations such as the Gold Coast, Noosa, Cairns and Port Douglas. Some complexes have restaurants and offer room service, others have mini-bars and some simply provide accommodation. Apartments are generally in the 3 to 5 star ratings category. Many complexes operate as apartment hotels and others as 'hotels and suites'.

Australia is an exciting country full of spirit, colour and contrast. Spirit is the feeling or a young nation on the move. Colour is green, pristine wilderness, lush rainforest, blue skies, sparkling water, silver beaches and the red earth of the outback. Contrast is a way of life in Australia.